bonify closes new financing round
The Berlin-based FinTech bonify has closed a new financing round. Existing investors such as Santander InnoVentures and Experian Ventures have invested in the credit rating and credit brokerage platform.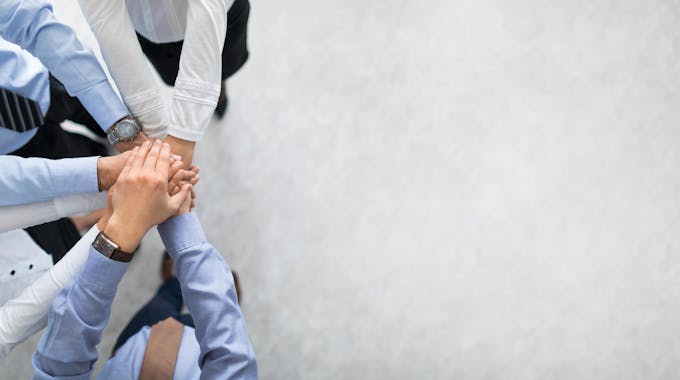 Berlin, August 26, 2020 --- The Berlin-based FinTech bonify has closed a new financing round. Existing investors such as Santander InnoVentures and Experian Ventures have invested in the credit rating and credit brokerage platform.  
In addition to Santander InnoVentures and Experian Ventures, Mosaic Ventures, Avala Capital and the founders of the FinTech Raisin participated in the round. "The reinvestment of our existing investors shows that we are on the right track and that our enormous growth makes us very attractive for VCs. In the twelve months between February 2019 and January 2020 we grew by more than 700 percent and generated seven-digit revenues. With this new investment we now aim to break even," says Dr. Gamal Moukabary, CEO and founder of bonify. 
Manuel Silva Martínez, Managing Partner at Santander InnoVentures, adds, "Since we first invested in bonify, the company has reached new, substantial milestones in terms of predictive analytics accuracy, better UX through an improved platform, and smarter ways to monetize their brokerage activities. Plus, the values that the team, vision and product embody are only more relevant in these Covid times. We are proud to keep on supporting the team and are enthused about the bright future ahead."
Marco Benvenuto, Chief Operating Officer, Experian EMEA, comments, "bonify represents an attractive diversification to our strategic investments in EMEA. The German, Austrian and Swiss (DACH) markets are a key area of focus for us, and we are pleased to continue to support bonify as an investor and partner in helping provide more financial opportunities to German consumers."
bonify users – currently more than one million – receive information about their creditworthiness after registration and identification. Additionally, users can link their bank account to their bonify account. By combining and analyzing the creditworthiness and financial data, bonify can provide users with offers perfectly tailored to their financial situation. "Through our so-called relationship model, we can match potential borrowers with the right lenders," Moukabary comments. 
The right "matchmaking" of borrower and lender is essential for the success of the platform. This increases customer satisfaction through the high acceptance rate and partners, such as banks and brokers, through qualified applications. There are, for example, banks that primarily grant loans to consumers with a good or very good credit score. If consumers with a low score apply for a loan from such a bank, they are very likely to be turned down or get the loan at worse conditions – which means higher interest rates above all. The credit rating score is not the only factor that determines whether a loan is granted, but it does have a strong influence. "That is why suitable recommendations for the potential borrower are critical. Our relationship model contributes to this", says Moukabary. "After hundreds of thousands of credit inquiries, we have learned which customers are best referred to which bank or broker. In this way, we ensure that customers are more likely to receive a loan."
About bonify
Das The FinTech start-up bonify enables consumers to gain transparency on both credit score and on financial situation. bonify enables users to check their credit score online at any time and free of charge. In addition, bonify offers various financial management tools for the analysis and optimization of their financial situation. Based on this, users receive product offers tailored to their own creditworthiness - including loans and offers for gas, electricity or DSL. Other free products include "tenant information" for finding accommodation and "FinFitness" for assessing and actively improving financial health. bonify was founded in Berlin in 2015 and is managed by Dr. Gamal Moukabary (Founder & CEO), Dr. Andreas Bermig (Founder & CFO), Raj Cheemakurti (CPO), Paul Bergeron (CTO), Frank Stowasser (VP Marketing) and Sarah Schuster (VP Growth & Customer Engagement). The startup currently employs more than 30 people from more than 15 nations. Renowned investors such as Experian, Santander InnoVentures, Mosaic Ventures, Ribbit Capital, Index Ventures and DN Capital as well as the founders of Zalando and Raisin have so far invested in bonify. bonify is an account information service approved and supervised by the German Federal Financial Supervisory Authority (BaFin). Learn more at www.bonify.de.
Contact
Julia Ptock | [email protected] | +49 30 346 366 709 | www.bonify.de
Press material