How to rent a flat in Germany
How to rent a flat in Germany? This article explains you what documents you need, how you get them and how bonify can help you finding the perfect place.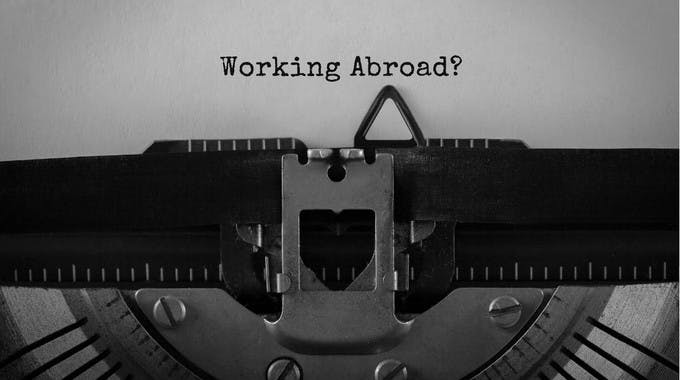 About required documents, the process of renting a flat in Germany and an easy solution for you
So, you decided to live abroad and now you have to rent a flat in Germany? You may have heard that Germany is famous for its bureaucracy. Uncomplicated procedures for expats? Nope!
This article gives you some insights about the procedure of renting a flat or a room in Germany and explains important vocabulary you might stumble on – just small words like 'Mietschuldenfreiheitsbescheinigung'.
 An important first step: Registering your residence in Germany (Meldebescheinigung)
The first thing that you should do is book an appointment at a Bürgeramt ASAP! It can be booked out months in advance. With an appointment booked you are meeting your legal requirements to have a Meldebescheinigung within 3 months of moving. But if you are opening bank accounts or applying for an apartment, you are going to need one now. Every morning cancellations on the system are refreshed, so you should check early for available time slots. The other option is to travel out of town to the small offices. You should arrive at the office opening time, take a number and just wait.  
From this point, we are assuming that you have a scored a job in Berlin. Congratulations! And you have used your Meldebescheinigung to set up your German bank account. Now you are ready to rent a flat in Germany.
 How to find a flat or a room in Germany
Most of the free spaces in Germany are advertised on the internet. Platforms like Wg-gesucht.de, Immobilienscout or Ebay Kleinanzeigen are the biggest and offer a lot of apartments. If you are looking for a shared flat (WG, or vee-geh) or to sublet a room Facebook groups are becoming more and more popular.
For Berlin that could be: WG Zimmer Wohnung in Berlin, WG-Zimmer und Wohnungen in Berlin, Berliner Wohnungsbörse, Wohnung frei in Berlin and many more.
Note:  Watch out for estate agent fees! Going through an agent can cost you, the renter, all the agent fees!
The apartment inspection
When you want to move into a big city like Berlin, Hamburg or München you have to be prepared for one thing: the competition is massive. The 'cool places' are always popular and very expensive. Even if you want to live in a hip area, consider some other neighborhoods in your new city. Don't let us stop you from trying for what you want, just be prepared for lots of competition.
 How to convince a German landlord
The landlord is the person you have to persuade. They have to think of you as a trustworthy person who will be able to pay the rent and maintain the apartment. So, be punctual and have all required documents prepared already.
 What documents do I need to rent a flat in Germany?
If you want to rent an apartment in Germany you need some documents. German landlords want to make sure that their new tenant is trustworthy.
1) A copy of your ID or passport (Kopie des Ausweises)
A copy of your ID or passport is necessary because the landlord must identify you.
2) Confirmation of no rental debts (Mietschuldenfreiheitsbescheinigung)
This document is quite important for your new landlord when you want to rent a flat in Germany. It confirms that you are not in debt to your previous landlord and shows that you can pay a certain level of rent monthly. To get a Mietschuldenfreiheitsbescheinigung, contact your former landlord and ask him for this confirmation.
As a first time renter in Germany, this is your first major hurdle. It is completely up to each individual landlord if they will accept an application without one. Your best bet is to provide more proof in other areas and a similar document or statement from your last landlord.
3) Salary confirmation (Gehaltsnachweise)
It is very common that landlords will ask for copies of your three most recent salary slips. If you do not have pay slips, there is a chance that the landlord accepts bank statements that prove that you have enough money to pay the rent.
4) Bank statements (Kontoauszüge)
These statements are, again, necessary to ensure that you have enough money to cover the rental bills. As you see, landlords in Germany want to be very sure about the financial situation of their tenants. You are allowed to black-out everything that is not related to your living situation. Most important is your income and sometimes the last three rental payments to your former landlord – especially if you cannot get a Mietschuldenfreiheitsbescheinigung.
5) Tenant application form (Mieterselbstauskunft)
Additionally, landlords hand out questionnaires called Mieterselbstauskunft. This document tells the landlord about your general situation. It asks for your name, date of birth, about the amount of people who will live in the apartment or room, your job, income and if you are in debt. This will give you a chance to explain about a bit about yourself, and why you may not have included a document.
Tips: The best you can do is to be prepared and come to the flat viewing with all your documents. This will make a good impression on the landlord, and let you get your application in first! 
6) Documentation of your credit worthiness (SCHUFA-Auskunft or Bonitätsauskunft für den Vermieter)
SCHUFA, Creditreform Boniversum (the two largest providers in Germany) and others are independent agencies that evaluate the credit score of an individual. Banks, Online Shops and other companies report to these credit agencies report your actions so they have records of every bank account, loan, hire purchase and debt.
If your credit score is low, it is an indicator that you cannot pay the rent or that you are not a reliable debtor. In contrast, the better your credit score, the higher the chances that you are accepted for an apartment, or to take out a loan, and the better its conditions will be.
So of course every landlord in Germany would like a "Bonitätsauskunft" to make sure that you always pay your bills.
If you have never lived in Germany before you will not have a SCHUFA record yet. When you want to rent a flat in Germany, your SCHUFA will be blank. You will need to hand in documents that prove your regular income, like bank statements and that you always paid your rent in time.
If you order a credit report at SCHUFA for your landlord, you will have to pay €29.95. It is not recommended to hand in a free version (called Selbstauskunft) because it takes a month to order and includes far too detailed information about you, which the landlord does not have a legal requirement to know.
 Is it possible to get a Credit report for the landlord for free in Germany?
There is! bonify offers you this completely free and helps you to rent a flat in Germany.
What about the other documents? It could take a lot of time to get them all prepared!
There is a solution, and that is why we created bonify and the innovative Mieterauskunft (tenant report). You do not have to pay for the SCHUFA-Auskunft or Bonitätsauskunft, you do not have to wait weeks for the confirmation of no rental debts and you do not need to copy all your pay slips. Just register at bonify and get your tenant report, the bonify Mieterauskunft, for free.
This document combines all required papers in one – your credit report, your salary confirmation, your job confirmation and your confirmation of no rental debts. All of this information is verifiable by the Landlord using a secure code on the form.
The document includes all required information for the landlord and helps you to save time, money and to rent a flat in Germany.
That's awesome! How do I get that?
Very easy! Just register at bonify and within 3 minutes you can download your personal tenant report for the landlord for free.
 How to register at bonify
Go to bonify.de (you are).
To make sure that it is really you who registers and to check your credit score, we have to identify you. You will need to enter your personal information (name, D.O.B, address), and have a German ID or a German Bank Account. Do not worry: Your data is protected and safe. bonify never sells your data and is always for free.
Download your Mieterauskunft, send it via email or print it and give it to your landlord. 
Once registered, you are able to benefit from our other services. You can check your credit score, use our personal financial management tools, and get the best prices on utilities and individualized loan offers all in one place.
Be happy about your new apartment and start decorating!